Vision is a Key Part of Your Child's Learning & Development
80% of learning is visual. Children rely on their eyesight to help them understand the world around them, develop crucial skills like walking and talking, and keep up with their peers in the classroom.
Some parents believe that kids don't need eye exams until they are old enough to read. But clear binocular vision is needed by your child long before they ever pick up a book. At Stoney Creek Eye Care & Eyewear Boutique, we examine children of all ages to determine the health of their ocular structures and clarity of their vision. Request an appointment for your child today.
When Do Kids Need Eye Exams?
The First Visit
The Canadian Association of Optometrists recommends that you bring your baby in for their first eye exam between the 6-month and the 9-month mark. While your child is obviously too young to give us any real verbal cues at this point, we can use objective techniques to determine how their eyes are focusing and tracking, and make sure they are healthy.
Follow Up
Kids should have their next eye exam around preschool. Between the ages of 2 and 5 years, your child should have their eyes examined at least once.
Going to School
School-aged kids should have their eyes examined once a year to make sure that any visual issues are dealt with and if they need a prescription, that it is correct. Even if your child doesn't wear glasses and doesn't seem to have any issues with their eyesight, it's still important that they maintain this regular appointment schedule just in case anything changes, and to make sure their eyes stay healthy.
We Participate in the Eye See… Eye Learn Program
At Stoney Creek Eye Care & Eyewear Boutique, we believe that every child should have access to clear vision. That's why we participate in the Eye See… Eye Learn program. Through this program, we can provide free eye exams and, if necessary, free eyeglasses to children entering kindergarten.
Contact us to learn more about the Eye See… Eye Learn program, or you can read more about the program here.
At Stoney Creek Eye Care & Eyewear Boutique our trusted team of eye doctors is committed to providing you with high-quality eye care, stylish frames, and personalized attention. We offer a wide variety of services, including:
Convenient Location, Extended Hours,
and Direct Billing
We understand that life is hectic. We want to help make it a little simpler, which is why our centrally-located practice offers extended hours on Mondays and Saturdays. We're also happy to directly bill most major insurance companies on your behalf. And on top of all that? We've got plenty of free parking. Stoney Creek Eye Care & Eyewear Boutique will always do whatever we can to make your life a little easier, located in the Health Science Building.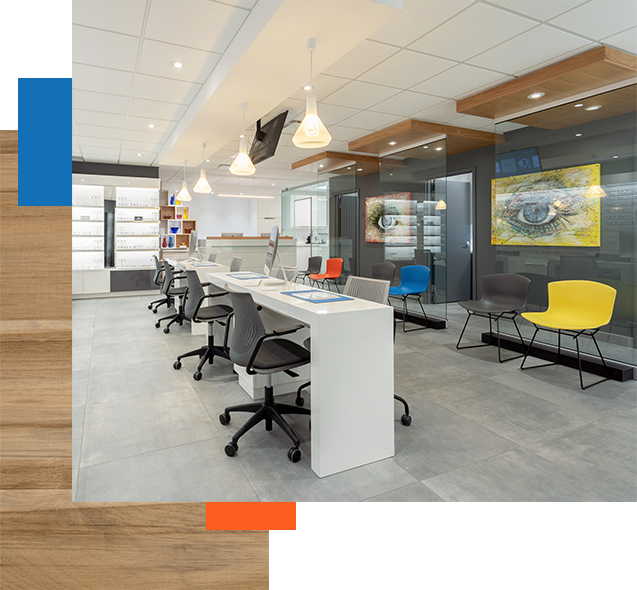 Stoney Creek Eye Care & Eyewear Boutique
15 Mountain Ave S #110

Stoney Creek,

ON

L8G 2V6
Clinic Hours
Monday

9:00 AM - 6:00 PM

Tuesday

9:00 AM - 6:00 PM

Wednesday

9:00 AM - 6:00 PM

Thursday

9:00 AM - 6:00 PM

Friday

10:00 AM - 5:00 PM

Saturday

8:00 AM - 1:00 PM

Sunday

Closed