Answering Your Laser Eye Surgery Questions
At Stoney Creek Eye Care & Eyewear Boutique, we believe in giving you all the necessary information to make important decisions about your eyes. We provide laser eye surgery consultations to answer any questions you may have and help you make the best possible decision for your eye health and lifestyle. Request your appointment for a laser eye surgery consultation today.
What to Expect From a Laser Eye Surgery Consultation
When you come in for a laser eye surgery consultation, we have two goals in mind. The first is to ensure that you are a good candidate for surgery, without any pre-existing health conditions that might complicate the procedure. The second is to make sure you understand all of the facts, benefits, and potential risks associated with refractive surgery, before making a decision.
After we've performed a thorough examination of your eye health and determined the precise level of correction needed, we will refer you to an experienced ophthalmologist to perform the surgery.
After your procedure, we will check in with you to see how you're feeling and schedule a follow-up visit with you. At your follow-up, we'll test your vision and examine your corneas to see how you're progressing in the healing process. We'll also address any questions or concerns that may have come up since your surgery.
Common Laser Eye Surgeries
At Stoney Creek Eye Care & Eyewear Boutique our trusted team of eye doctors is committed to providing you with high-quality eye care, stylish frames, and personalized attention. We offer a wide variety of services, including:
Convenient Location, Extended Hours,
and Direct Billing
We understand that life is hectic. We want to help make it a little simpler, which is why our centrally-located practice offers extended hours on Mondays and Saturdays. We're also happy to directly bill most major insurance companies on your behalf. And on top of all that? We've got plenty of free parking. Stoney Creek Eye Care & Eyewear Boutique will always do whatever we can to make your life a little easier, located in the Health Science Building.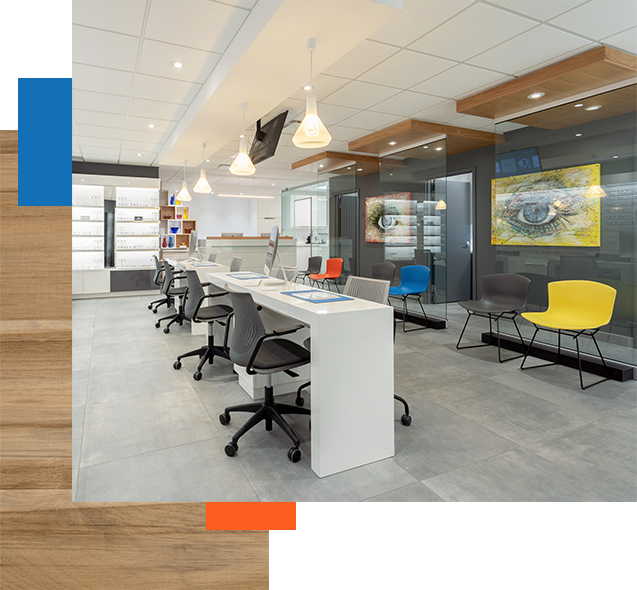 Stoney Creek Eye Care & Eyewear Boutique
15 Mountain Ave S #110

Stoney Creek,

ON

L8G 2V6
Clinic Hours
Monday

9:00 AM - 6:00 PM

Tuesday

9:00 AM - 6:00 PM

Wednesday

9:00 AM - 6:00 PM

Thursday

9:00 AM - 6:00 PM

Friday

10:00 AM - 5:00 PM

Saturday

8:00 AM - 1:00 PM

Sunday

Closed