Adult & Senior Eye Exams
Your visual needs continue to change through the years. We provide eye exams based on your unique visual needs and stage of life.
Children's Eye Exams
Vision is a critical part of learning and development. Children's eye exams are essential to helping them succeed.
Contact Lens Exams & Fittings
Did you know your eyes are as unique as your fingerprints? We offer contact lens exams and fittings to ensure you have the ideal contact lens for your unique eyes.
At Stoney Creek Eye Care & Eyewear Boutique our trusted team of eye doctors is committed to providing you with high-quality eye care, stylish frames, and personalized attention. We offer a wide variety of services, including:
Convenient Location, Extended Hours,
and Direct Billing
We understand that life is hectic. We want to help make it a little simpler, which is why our centrally-located practice offers extended hours on Mondays and Saturdays. We're also happy to directly bill most major insurance companies on your behalf. And on top of all that? We've got plenty of free parking. Stoney Creek Eye Care & Eyewear Boutique will always do whatever we can to make your life a little easier, located in the Health Science Building.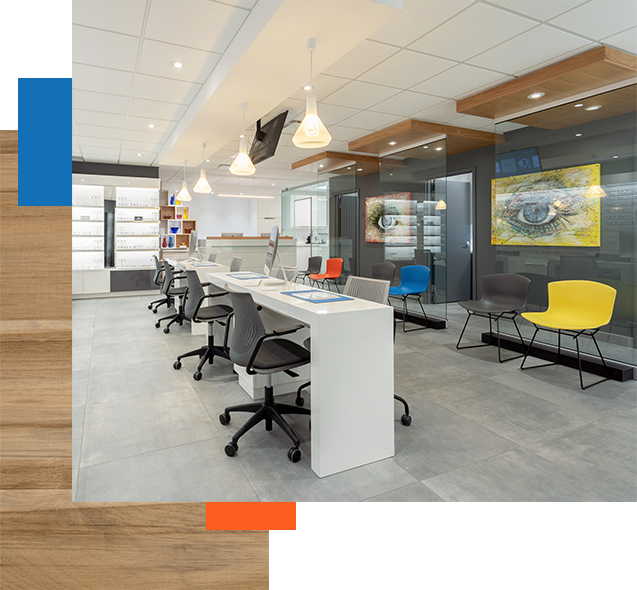 Stoney Creek Eye Care & Eyewear Boutique
15 Mountain Ave S #110

Stoney Creek,

ON

L8G 2V6
Clinic Hours
Monday

9:00 AM - 6:00 PM

Tuesday

9:00 AM - 6:00 PM

Wednesday

9:00 AM - 6:00 PM

Thursday

9:00 AM - 6:00 PM

Friday

10:00 AM - 5:00 PM

Saturday

8:00 AM - 1:00 PM

Sunday

Closed