We're Here for You When You Need Us
Your vision is precious and fragile. When the unexpected happens, Stoney Creek Eye Care & Eyewear Boutique is ready with a solution. We do our best to accommodate emergency eye care appointments.
If you find yourself with an eye health emergency, please contact us immediately. We will discuss your situation with you, and help you determine the best course of action.
Symptoms of an Emergency
If you experience any of the following symptoms, you are likely experiencing an eye health emergency and should seek immediate medical help.
Sudden increase or changes in floaters
Thick white, yellow, or green discharge
Ongoing foreign body sensation in the eye
Sudden loss of vision
Sudden blurriness
Unexpected sensitivity to light
At Stoney Creek Eye Care & Eyewear Boutique our trusted team of eye doctors is committed to providing you with high-quality eye care, stylish frames, and personalized attention. We offer a wide variety of services, including:
Convenient Location, Extended Hours,
and Direct Billing
We understand that life is hectic. We want to help make it a little simpler, which is why our centrally-located practice offers extended hours on Mondays and Saturdays. We're also happy to directly bill most major insurance companies on your behalf. And on top of all that? We've got plenty of free parking. Stoney Creek Eye Care & Eyewear Boutique will always do whatever we can to make your life a little easier, located in the Health Science Building.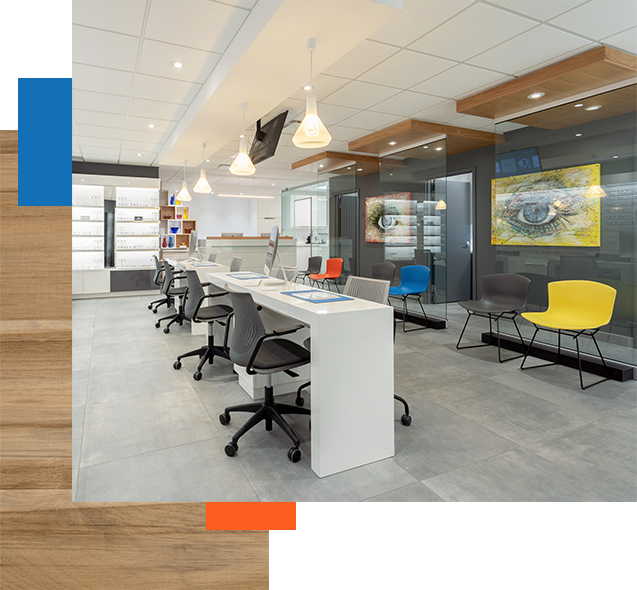 Stoney Creek Eye Care & Eyewear Boutique
15 Mountain Ave S #110

Stoney Creek,

ON

L8G 2V6
Clinic Hours
Monday

9:00 AM - 6:00 PM

Tuesday

9:00 AM - 6:00 PM

Wednesday

9:00 AM - 6:00 PM

Thursday

9:00 AM - 6:00 PM

Friday

10:00 AM - 5:00 PM

Saturday

8:00 AM - 1:00 PM

Sunday

Closed