What Is Presbyopia?
Presbyopia is a refractive error that makes it difficult to see objects up close and perform tasks that require near vision, like reading. Presbyopia is not the same as hyperopia, which is also known as farsightedness.
Hyperopia occurs due to the shape of the cornea and the length of the eyeball, refracting light to a point just behind the retina. Most people with hyperopia were born with the condition or develop it in their youth. Presbyopia, on the other hand, develops over time, usually after the age of 40. As you get older, the natural lens in your eye loses elasticity which prevents it from changing shape to focus on close objects. Request an appointment to find out if you are developing presbyopia and what you can do about it.
Symptoms of Presbyopia
Difficulty reading or focusing
Headaches or fatigue after reading and other near tasks
Needing bright light to see fine print
Holding an object at arm's length when trying to read it
Will Presbyopia Affect Me?
Much like wrinkles, gray hair, and senior moments, presbyopia is an inevitable part of ageing which will eventually affect all of us. While some people may develop symptoms of presbyopia earlier than others, wait long enough, and everyone will have it.
At Stoney Creek Eye Care & Eyewear Boutique our trusted team of eye doctors is committed to providing you with high-quality eye care, stylish frames, and personalized attention. We offer a wide variety of services, including:
Convenient Location, Extended Hours,
and Direct Billing
We understand that life is hectic. We want to help make it a little simpler, which is why our centrally-located practice offers extended hours on Mondays and Saturdays. We're also happy to directly bill most major insurance companies on your behalf. And on top of all that? We've got plenty of free parking. Stoney Creek Eye Care & Eyewear Boutique will always do whatever we can to make your life a little easier, located in the Health Science Building.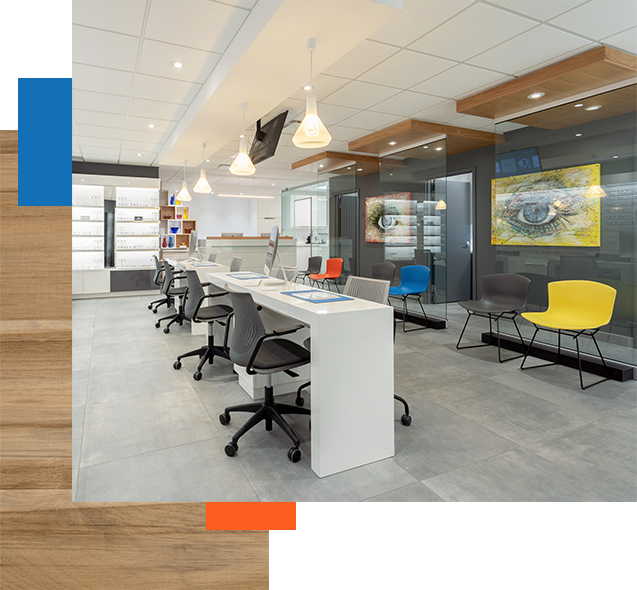 Stoney Creek Eye Care & Eyewear Boutique
15 Mountain Ave S #110

Stoney Creek,

ON

L8G 2V6
Clinic Hours
Monday

9:00 AM - 6:00 PM

Tuesday

9:00 AM - 6:00 PM

Wednesday

9:00 AM - 6:00 PM

Thursday

9:00 AM - 6:00 PM

Friday

10:00 AM - 5:00 PM

Saturday

8:00 AM - 1:00 PM

Sunday

Closed