Dry eyes can cause irritation and make everyday life more difficult. Visiting your optometrist can help you find a way to relieve your symptoms, and they may recommend eye drops. If you receive eye drops for your dry eyes, how often should you use them?
Continue reading to learn more about dry eyes and eye drops, including the different options available and how often you can use them.
What Is Dry Eye Disease?
Dry eye disease is a chronic condition causing irritated and inflamed eyes. Dry eyes can make it difficult to focus on everyday tasks.
Dry eyes typically occur due to problems with the tear film, which helps keep your eyes moist and protected. You experience dry eyes when your tears cannot effectively lubricate your eyes, leading to irritation. You can experience problems with the tear film's 3 layers: oil, water, or mucus.
You can experience aqueous deficient dry eye, evaporative dry eye, or both. Aqueous deficient dry eye occurs when you cannot produce enough water for your tears. This typically occurs due to age or certain medical conditions like Sjogren's syndrome.
Evaporative dry eye occurs when the tiny glands producing oil (meibomian glands) become compromised. Issues with these glands cause you to lack the oil needed to prevent your tears from drying out too quickly.
Regardless of the cause of your dry eyes, this condition can lead to many irritating symptoms.
Dry Eye Symptoms
When issues arise in the tear film, you can develop several uncomfortable symptoms, including:
Eyes that sting, burn, or scratch
Stringy mucus in or around the eyes
Light sensitivity
Red eyes
Foreign body sensation
Difficulty wearing contact lenses
Watery eyes
Blurry vision
Eye fatigue
If you're suffering from dry eyes, your optometrist might recommend eye drops to help relieve your symptoms.
Eye Drops for Dry Eyes
Eye drops are typically one of the first things people think of when dealing with dry eyes. They can come in over-the-counter and prescription versions, helping relieve your symptoms.
Prescription Eye Drops
Prescription eye drops are a medication for dry eyes only your doctor can offer you. There are different types of prescription eye drops, depending on your needs.
Some eye drops can reduce inflammation, while others help stimulate tear production. Your optometrist can recommend the most effective eye drops for your condition.
Artificial Tears
Artificial tears are another name for eye drops. Your optometrist may provide you with eye drops they have in stock, or they may recommend an over-the-counter option. These drops mimic real tears to provide temporary moisture and relief of dry eye symptoms.
Several ingredients make up artificial tears, such as:
Guar gum to help keep your tears from drying
Electrolytes to heal the surface of the eye
Lubricants to moisten your eyes
Preservatives (if added) to prevent bacteria growth
There are 2 main types of artificial tears: preservative-free artificial tears and artificial tears with preservatives. Preservative free drops are the preferred type as they are more gentle on the eyes and are more effective. They usually come in special bottles which have a built-in filter which prevents bacteria from entering the bottle. The drops only come into contact with the air when they leave the bottle. How Often Should You Use Eye Drops for Dry Eyes?
How often you use your eye drops depends on the type you have. If you have prescription eye drops, you will likely have detailed instructions to follow from your optometrist. Artificial tears should be used as recommended by your optometrist. Prescription Eye Drops
If you receive prescription eye drops, your optometrist will provide you with instructions on how often you can use them. They may recommend you only use your eye drops daily or potentially more. Ensure you follow your eye doctor's instructions.
Artificial Tears With Preservatives
While you can technically use artificial tears with preservatives as much as possible, it may not be beneficial. The preservatives in these eye drops may cause more harm than good. Many optometrists don't recommend using artificial tears with preservatives more than 4 times a day—the chemicals inside these preservatives can worsen your dry eye symptoms.
Preservative-Free Artificial Tears
Preservative-free artificial tears don't feature preservatives, so you can use them as many times as you like throughout the day. Because they lack preservatives, these eye drops typically expire faster. Ensure your artificial tears are still usable before adding any to your eyes.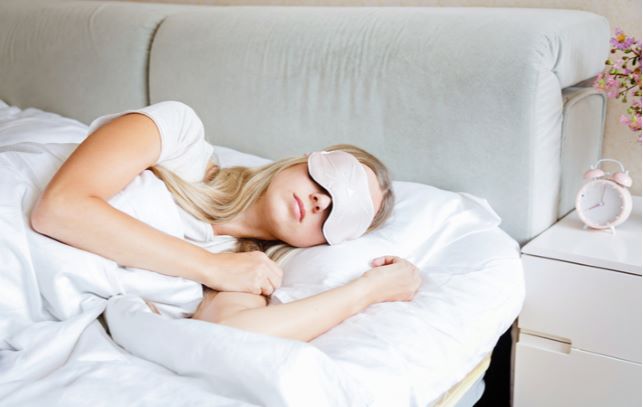 Eye Drops Aren't Your Only Option
While eye drops can help relieve your dry eye symptoms, they aren't for everyone. Other treatments may be more beneficial if you find you're still experiencing dry eyes despite using eye drops.
Your optometrist can recommend other dry eye treatments, such as:
Your eye doctor is here to help relieve your dry eye symptoms. Don't hesitate to reach out if you're experiencing dry and irritated eyes.
Contact your optometrist if you're looking for dry eye relief.