Around 30% of Canadians have some form of dry eye. If you're experiencing dry eye symptoms, you may have done an online search for ways to remedy your symptoms. While some of these at-home methods are harmless, some should be avoided at all costs.
Don't Use Soaps or Shampoo in Your Eyes
Any type of soap or shampoo should never be used around your eyes. Even "tear-free" or "mild" soaps and shampoos can irritate your eyes and even exacerbate dry eye symptoms.
If you notice debris or build-up around your eyes, it could be a sign of blepharitis. Blepharitis is eyelid inflammation that can result in an accumulation of debris on and around the eyelids, causing dry eye symptoms.
The best thing to do if you think you have blepharitis is to visit an optometrist, as they will be able to recommend the right treatment. A common in-office treatment for blepharitis is BlephEx, a small sponge-tipped tool that is used by your optometrist to gently exfoliate the lids without harming your eyes. Your optometrist might also recommend take-home lid hygiene products, like lid wipes, that contain special eye-safe ingredients that won't cause irritation.
Don't Rely on Over-the-Counter Eye Drops
Many find that over-the-counter eye drops provide relief, at least initially. Eye drops from your local pharmacy, however, won't provide long-lasting relief because they don't actually treat the root cause of your dry eye. Some over-the-counter eye drops even contain thickeners and preservatives that can irritate your eyes and make your dry eye symptoms feel worse.
Don't use over-the-counter eye drops more than 4 times per day. If you find yourself reaching for eye drops more often, specialty eye drops from your optometrist could provide you with more relief.
Preservative-Free Eye Drops
Preservative-free eye drops are often recommended for dry eye because preservatives can irritate your eyes and make your dry eye symptoms worse. Eye drops without preservatives are gentler and help to reduce irritation.
Prescription Eye Drops
For more severe cases of dry eye, your optometrist might recommend prescription eye drops. There are a few different types of prescription eye drops:
Prescription eye drops help reduce inflammation, which is thought to be a contributing factor of dry eye.
Do Evaluate Underlying Causes
Certain conditions can increase your risk of developing dry eyes. If these risk factors apply to you, your chances of developing dry eye could be higher.
Medical Conditions
Some medical conditions, especially autoimmune disorders, can interfere with tear production and increase your risk of dry eye.
Sjogren's syndrome
Lupus
Rheumatoid arthritis
Scleroderma
Rosacea
85% of rosacea patients have meibomian gland dysfunction, a disorder that prevents the eyelid's oil glands from functioning properly. Other conditions like diabetes, thyroid conditions, and vitamin A deficiency are thought to contribute to dry eye. Additionally, Bell's Palsy and other types of facial paralysis increase the risk of dry eye as they can prevent the eyelids from closing properly.
Medications
Various medications can interfere with tear production, including:
Antidepressants
Sleeping pills
Parkinson's medication
Antihistamines
In addition, acne medication can block oil production from certain glands, including those in the eyelids. Birth control pills and hormone replacement therapy can also contribute to dry eye, especially if the pills are high in estrogen.
Other Risk Factors
Certain people are more prone to dry eye than others based on certain factors, including:
Ageing
Menopause
Pregnancy
High computer/screen use
Contact lens use
Laser eye surgery
Dry eye can be more common as you get older, especially in women who are going through menopause. Dry eye is also a common side effect of laser eye surgery, although symptoms in many patients improve within 6 months.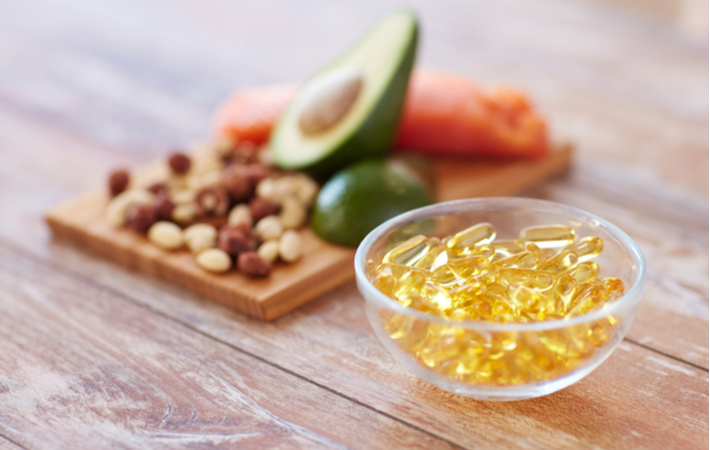 Do Improve Your Diet
A well-rounded diet can help your overall health and your eye health. Eating healthily can help prevent diabetes, which can contribute to dry eye. Many fruits and veggies also contain nutrients that are essential to good eye health, like vitamin A and Omega 3's. In fact, vitamin A deficiency has been linked with dry eye.
Omega 3's
Omega 3's are a type of fat that is known to reduce inflammation, a contributing factor in dry eye. Some studies suggest that a diet rich in omega 3's can help prevent and reduce dry eye. You can get your omega 3's through supplements or food, including:
Ground flaxseed and flaxseed oil
Palm oil
Soybean oil
Chia seeds
Fish, including salmon, tuna, sardines, and mackerel
Walnuts
Eggs supplemented with omega 3's
Do Improve Hydration & Humidity
Overall hydration can help lessen dry eye symptoms, both in your body and in your home. Make sure that you drink plenty of water, as dehydration can prevent your body from producing enough tears and lead to dry eye.
Keeping moisture levels high in your home can help too. Using a humidifier and decreasing how often you turn on the AC can help improve moisture levels in your home. At work, try not to sit directly in front or underneath heating or cooling vents.
Do See Your Optometrist
Many at-home dry eye treatments can provide relief, but they won't be as effective as dry eye therapy from an optometrist. A hot compress at home, for example, can provide some relief, but it won't be as effective as the in-office equivalent from your optometrist.
The other important part of visiting your optometrist is they can evaluate your eyes and diagnose what is causing your dry eye symptoms. With the proper diagnosis, your optometrist can recommend the best dry eye treatment for you.
If you're struggling with dry eye, book an appointment at Stoney Creek Eye Care. We use a variety of diagnostic tools and treatments to provide you with relief from dry eyes.