We live in a digital age where we can find practically everything we want within a few clicks. It has never been easier to find exactly what you are looking for, and at a fraction of the price.
Eyeglasses and sunglasses are certainly no exception. Patients often order multiple pairs of frames from Hong Kong, Bangladesh, and all over the world.
Experiences with purchasing frames online vary from case to case. Some consumers find it difficult to ensure authenticity, construction, fit, or comfort before they come in the mail. In more extreme situations, buyers may find it much more difficult to hold an online retailer accountable for any problems with their eyewear.
You wear your glasses several times a week, if not every day. It's absolutely crucial that you invest in quality glasses. But it's important to note that not all high-quality frames are expensive and likewise, not all expensive frames are high-quality.
If you can recognize the features of high-quality frames, you'll be able to ensure that you're getting the best value for your money, no matter how much you're spending.
What Makes Frames So Expensive?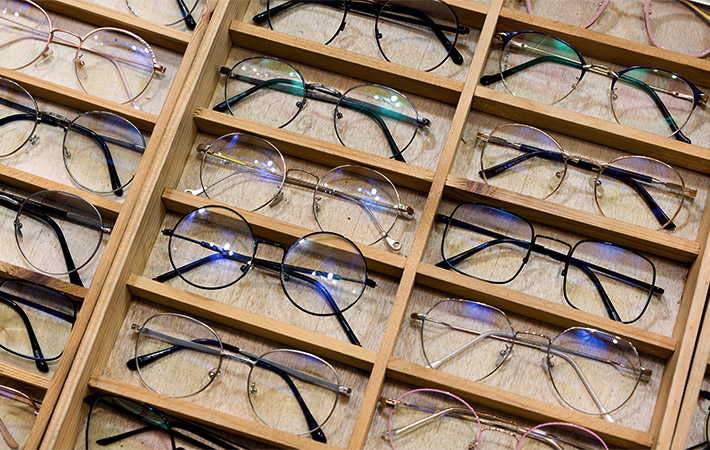 There's certainly nothing wrong with frugality. Glasses are pricey and it's not unreasonable to want to save some money. Unfortunately, glasses can be costly to design and produce, and in order to get "cheap" frames, the manufacturer has to cut some significant corners.
For the most part, the cost of frames comes down to brand and labour. We trust brand names for a good reason; they usually represent quality. Eyewear from popular brand names tends to be more expensive because they have a reputation for excellence. It's almost like you are purchasing a pedigree with your frames.
That's not to say that all of the fashion brand names you recognize are better quality, particularly if it's also the name of a clothing line or something similar. But popular eyewear brands that only produce eyewear are usually quite well-made, durable, comfortable, and backed by scientific research.
As for the cost of labour, it's relatively self-explanatory. Well-made glasses take time and expertise to make. The more skilled the craftsman, the more they earn. So glasses that are hand-made require more time from a craftsman of a higher skill level. As a result, the really high-quality glasses tend to cost more for the consumer.
What Makes Frames High-Quality?
Materials
While materials don't impact the price of glasses as much as you might think, they certainly impact the quality. For example, eyeglass frames can be made from a variety of plastics, but not all plastics are created equal.
Nylon plastic frames are flexible, yet strong, and resistant to very high and very low temperatures. On the other hand, cheaper plastics can start to lose their colour in sunlight, and it's not uncommon for the finish to start getting rough after a few months of use.
Metal frames can vary in quality just as much. Titanium or titanium alloy frames are largely hypoallergenic, light-weight, and durable. Meanwhile, frames made from Monel (which is a mixture of metals) can cause skin irritation for some people, and they tend to be heavier than other metal frames, making them less comfortable to wear in some cases.
Construction
As a general rule, the highest quality glasses made by hand, which offers more attention-to-detail as well as a more custom product. Of course, hand-made glasses are more expensive because they take longer to make.
Mass-produced or machine-made frames aren't necessarily poor quality. The quality of construction has a lot more to do with how much time and money the manufacturer invests in quality control; ensuring every pair of frames that leaves their facility is flawlessly built.
Comfort
For the most part, comfort relies on elements we have already discussed; weight, materials, construction, et cetera. High-quality frames are usually designed with comfort and style in mind. As a result, high-quality frames are usually lighter while simultaneously being stronger than their cheaper counterparts.
How Do High-End Brands Compare to Economical Brands?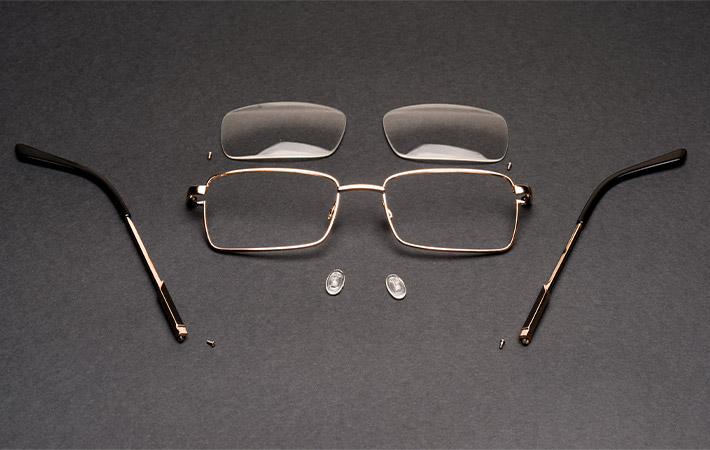 There's a school of thought that says cheaper frames last half as long as higher-quality frames but also cost half as much, meaning they both come to about the same thing in the end.
It's already been said that not all high-quality frames are expensive and not all expensive frames are high quality. What really matters most when it comes to frames is your vision and your comfort. If your glasses fit well and correct your eyesight properly, then there is no "right or wrong" amount of money to spend.