Unless you are an optometrist or a person who visits one often, you probably don't know much about your meibomian glands. However, these glands play a significant role in keeping your eyes comfortable and functional, so it's smart to learn a little more about them.
Meibomian gland dysfunction (or MGD) is what we call it when these glands stop working correctly. MGD can occur for numerous reasons and often goes undiagnosed because people don't realize they have it. Read on about Meibomian gland dysfunction below and learn when to seek help for this common condition.
What Do Meibomian Glands Do?
Before we can talk about how to recognize Meibomian gland dysfunction, you'll need to understand what meibomian glands do when they're performing normally. Meibomian glands produce an oil called meibum, an essential part of the tear film that keeps your eyes comfortably moist. A healthy tear film also contains water and mucous.
Since meibum is a type of oil, it slows down the evaporation rate for the water in your tear film. If your meibomian glands stop producing enough meibum, the water in your tear film can dry up too fast and lead to uncomfortable conditions like dry eyes.
Common Symptoms of Meibomian Gland Dysfunction
Meibomian gland dysfunction often produces few symptoms at first, which is why many people do not realize they have it during the condition's early stages. However, when left untreated, MGD often causes numerous symptoms associated with dry eye disease.
Since dry eyes often accompany MGD, many people refer to them interchangeably. However, it is vital to note that MGD is not responsible for every case of dry eyes and that the symptoms of dry eye disease do not always appear immediately in people with MGD. Mild dry eye symptoms include:
A burning or itching feeling in one or both eyes
Irritation or dryness in the affected eye(s)
Inflammation of the eyelid (generally accompanied by redness)
The sensation of a foreign object such as dust or sand in the eye(s)
When dry eye disease occurs as the result of MGD, symptoms may also include:
The interior of the eyelid appearing rough or uneven
Blurry sight at brief intervals, which can generally be corrected by blinking
Scales appearing on the eyelid
Sticky discharge that seals the eyes shut during sleep
Diagnosing Meibomian Gland Dysfunction
If you are in the earliest stages of MGD, there's a strong chance that you will not experience any noticeable symptoms. Scheduling regular eye exams with your optometrist and alerting them to any abnormal sensations you experience in your eyes is one of the best ways to catch MGD early and prevent it from having a severe impact on your life.
Most optometrists test for MGD by using a slit lamp to examine the pores in your eyelid. They may also measure your tears' stability by testing your tear breakup time (or TBUT). Measuring tear breakup time can be a strong indicator of evaporative dry eye disease.
What if You Have MGD or Dry Eyes?
If your optometrist determines that you have MGD, they will likely try to make your meibomian glands produce more meibum by stimulating them. This process is called Meibomian Gland (or MG) expression.
Meibomian Gland Expression
Not all optometrists use the same tools for MG expression. Some may simply apply pressure using their finger and a cotton swab. At our practice, we gently heat the eyelid and apply pressure via forceps to drain the meibomian glands.
If MG expression is ineffective, we may also try various other methods to help manage your symptoms. One such approach involves using Intense Regulated Pulsed Light Therapy (or IRPL).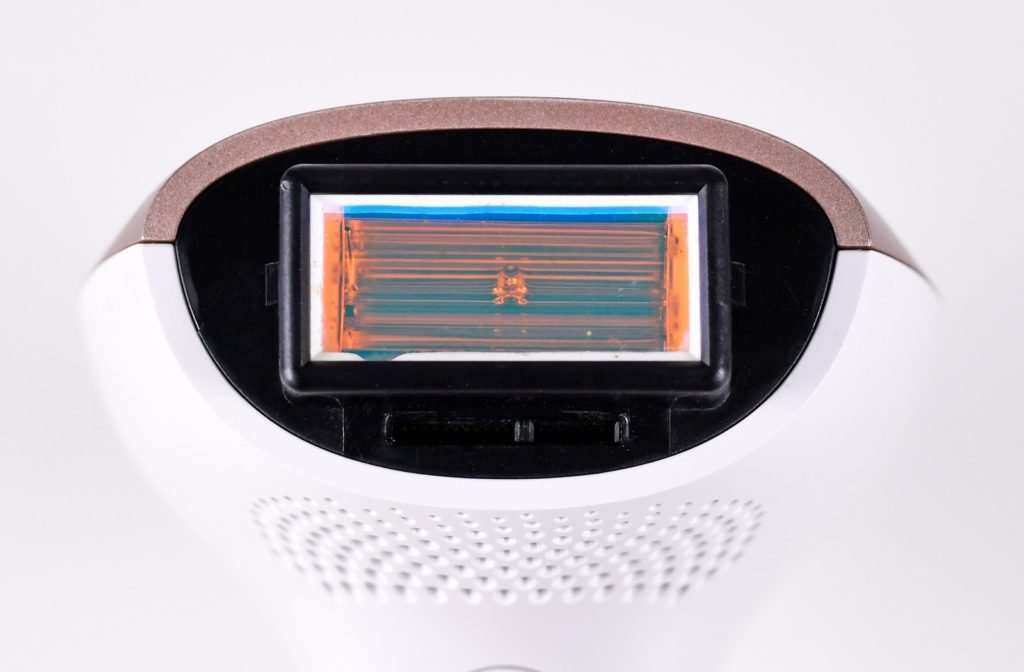 Intense Regulated Pulsed Light Therapy
Some optometrists use Intense Pulsed Light (or IPL) to stimulate the meibomian glands. IPL devices emit pulses of light, which may help break up meibum when it has hardened inside the eyelid and clogged the meibomian gland.
IRPL improves on conventional IPL by using newer technology to control light intensity and frequency more effectively. We use IRPL at our practice, which is 20-25% more effective than traditional IPL devices after initial treatment.
Other Dry Eye Therapies
In addition to MG expression and IRPL, we offer the following treatments for dry eyes. These may be useful for dry eyes not caused by MGD or cases where MG expression and IRPL are ineffective.
Mibo Thermoflow to heat and massage the eyelids
BlephEx to clean the margin of the eyelid
Eyedrops, eye masks, hygiene wipes, and other at-home treatments
Talk to Your Optometrist about Meibomian Gland Dysfunction
Early-onset meibomian gland dysfunction can be difficult to identify without help. Instead of waiting until your MGD causes you to suffer from dry eyes, talk to your optometrist today and make sure to regularly screen for this condition.