Menopause can cause a lot of changes—but is dry eye syndrome one of them? That's what you might be wondering if you've recently experienced dryness or discomfort in your eyes after having reached this stage of your life. Furthermore, with so much confusion about dry eyes circulating in the public domain, finding concrete information about this common condition and its relation to menopause can be difficult.
Not to worry, though—Stoney Creek Eye Care is here to help. We've provided eye care services and vital information to our patients in Stoney Creek, ON, for years, and we're ready to explain the relationship between dry eyes and menopause so that you can take better care of your eyes for many years to come.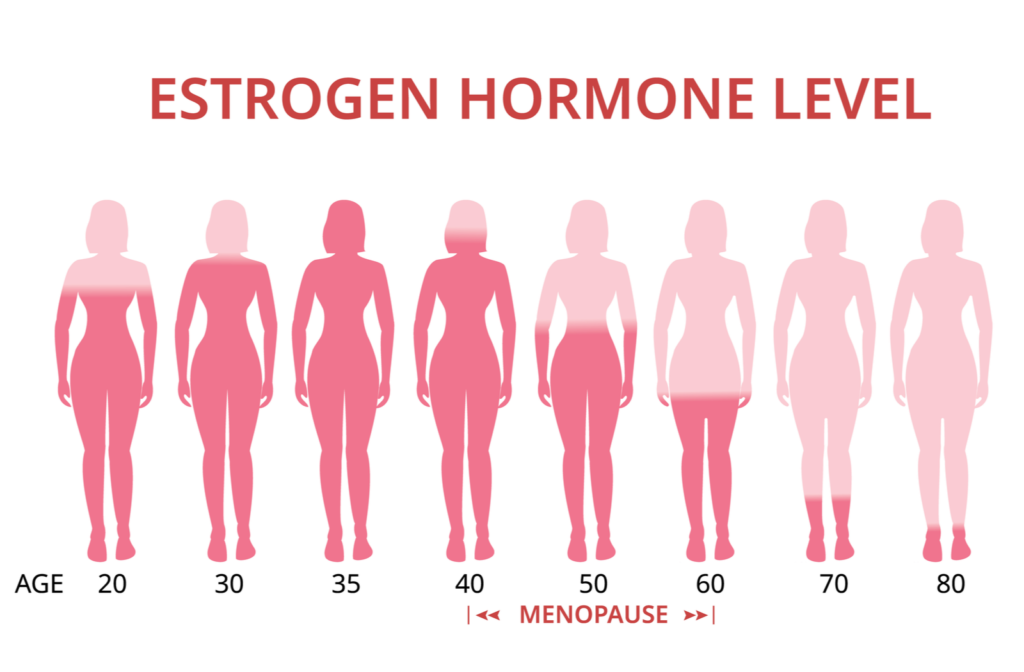 What Changes During Menopause?
Menopause represents the end of a woman's reproductive years and generally occurs when they are in their late 40s or early 50s. Many hormonal changes occur during this time. As a result, women undergoing menopause stop having periods for at least 12 months. However, these hormonal changes can also affect other areas of the body—including the eyes.
How Does Menopause Affect Your Eyes?
Some of the hormones produced before menopause—such as androgen and estrogen—play a role in tear production. When women enter menopause, their bodies naturally produce less of these hormones. As a result, women in menopause are likely to produce fewer tears (or tears of lower quality than they did before menopause). These changes remain for postmenopausal women since their hormone levels have changed permanently.
Low tear production and low-quality tear production are the two predominant causes of dry eyes. Although numerous factors can lead to these conditions, the hormone changes brought on by menopause can increase the risks.
An estimated 61% of women experiencing menopausal transitions display symptoms of dry eyes. As such, it is vital for women in menopause (and those who have already undergone it) to avoid other environmental triggers for dry eye syndrome.
What Else Can Trigger Dry Eye Syndrome?
Numerous other conditions may contribute to a person's likelihood of developing dry eyes. These include:
Extreme temperatures (hot or cold)
Air pollution
Smoke
Dust
High winds
Women experiencing menopause may wish to avoid environments where their eyes are more likely to dry out. Since their tear film may already be affected by the hormonal changes they are experiencing, conditions in these areas can exacerbate dry eye symptoms and make their discomfort worse.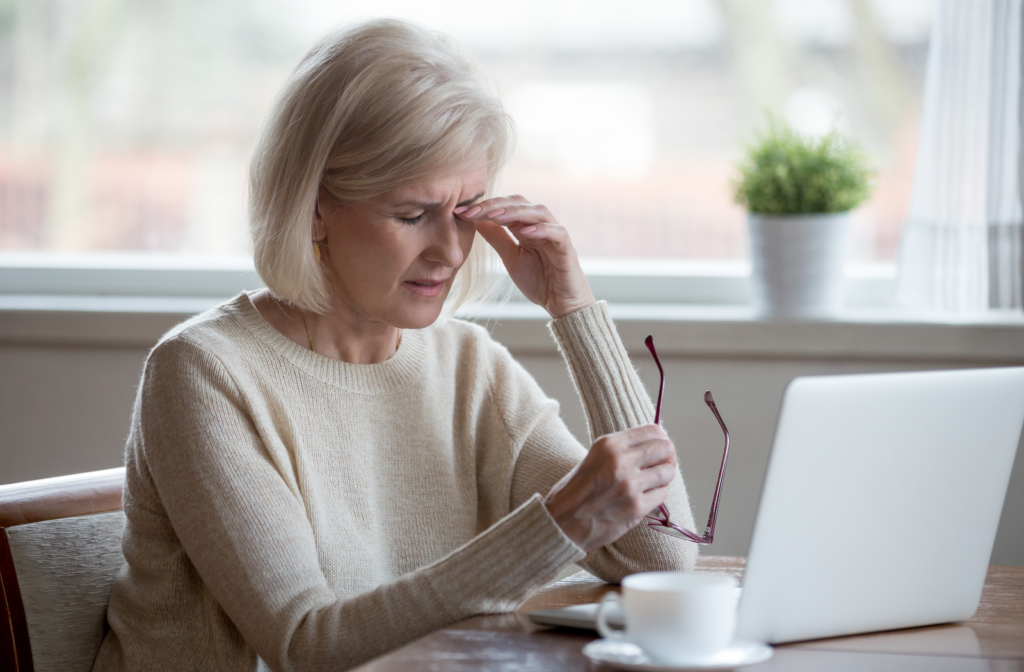 How Can You Prevent & Manage Dry Eyes During or After Menopause?
Unfortunately, there isn't much you can do to control your body's natural hormone levels. However, you can reduce your risk of developing severe dry eye symptoms in several other ways. Here are a few strategies we recommend:
Avoid activities that require staring at objects for long periods. If you work in front of a computer for most of the day, take frequent breaks to rest your eyes and remember to blink periodically.
Use protective eyewear when performing outdoor activities. Sunglasses can offer some protection from wind, and wrap-around variants may also shield your eyes from dry air.
Use a humidifier to keep the air in your home moist. That way, at least you'll always be able to come back to a place where your eyes are comfortable after going out to run errands or take part in activities.
Contact lens wear may exacerbate symptoms of dry eyes. If you wear contact lenses and are experiencing dry eye symptoms, ask your optometrist about contact lens options which are more suitable for dry eye patients.
Change your diet to include more omega-3 fatty acids, which help the body fight inflammation. Eating more omega-3s may help reduce the inflammation and redness that often accompany dry eyes.
These strategies can make severe dry eye symptoms less likely, and may also alleviate specific symptoms that have already occurred. However, it's also a good idea to visit your eye doctor and follow their recommendations for managing dry eyes if you have them.
How Can Your Eye Doctor Help with Dry Eyes?
If you suspect that you may have dry eye syndrome, schedule an eye exam as soon as possible. Once they diagnose you, your optometrist will use their knowledge of your medical history to recommend a specific course of action for managing your dry eyes. They may also be able to help you by:
Take a Proactive Approach to Dry Eyes in Menopause
Going through menopause will increase your risk of developing dry eyes, but you don't have to let that make you suffer. By communicating regularly with your eye doctor and following their directives, you can reduce your risk of dry eye disease and alleviate the worst of its symptoms.