In the last few years, we have seen an unprecedented rise in childhood myopia, or nearsightedness. According to the World Health Organization, between the year 2000 and 2010, the global population living with myopia rose from 22% to 28%. They go on to predict that those numbers will continue to rise, reaching 33% in 2020, and 52% by the year 2050.
Perhaps what is more unsettling is that childhood myopia tends to grow worse as children grow older. This has to do with growth and the shape of the eye. Ideally, the cornea and lens refract light, causing it to focus directly on the retina. However, if the eye is too long, as is the case with a myopic eye, the light will come to a focus point in front of the retina, causing distant objects to appear blurry. As kids grow, their eyes grow with them, causing the light to focus at a farther and farther point from the retina.
Myopia progression may also be linked to eye strain. Although there is no concrete evidence to support this theory, there is anecdotal evidence as well as research suggesting that time spent outside reduces the risk of developing myopia.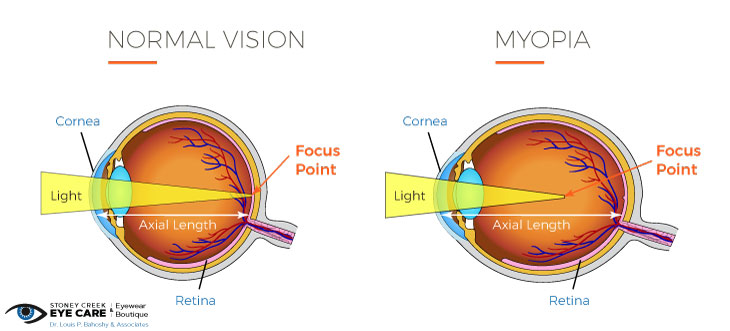 Despite the seemingly dooming statistics surrounding myopia prevalence, the future is optimistic. Science has developed a variety of methods to slow the progression of myopia. While they cannot "cure" myopia, they can help prevent the need for an incredibly heavy prescription in adulthood.
One of the particularly promising methods is called MiSight.
What Is Myopia Control?
Before we talk about MiSight, let's talk about myopia control in general. The idea is to slow down the rate at which myopia progresses. Most methods of myopia are designed to discourage the eye from growing longer, which makes myopia worse.
It's worth mentioning that single vision glasses do neutralize myopia, correcting a child's distance vision. However, standard single vision glasses do not prevent or slow the progression of myopia.
What Are MiSight Lenses?
MiSight lenses are the first soft contact lenses used to control myopia in children. The lenses are a type of multifocal lens, meaning they have multiple corrective powers in a single lens.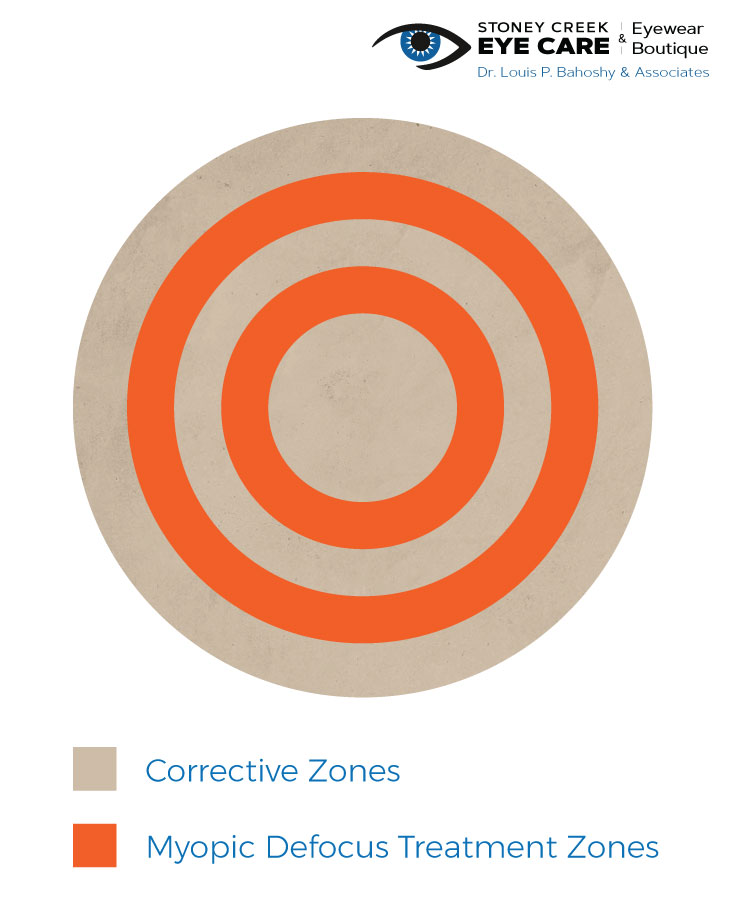 Contact lenses like MiSight offer two different levels of correction in a sort of alternating target pattern. One of the powers is designed to correct your child's distance vision, while the other is designed to create something called "myopic defocus."
Myopic defocus is a relatively new but incredibly promising concept in myopia control. Researchers have found that the periphery of the retina is largely responsible for the growth of the eye. By muting the signals sent to your child's peripheral vision, MiSight can essentially tell the eye that it's time to step growing longer, and therefore, more myopic.
While the periphery of your child's vision is softened, their central vision, which allows them to read words and recognize faces, stays intact.
The Benefits of MiSight
There are other contact lens options for myopia control. However, MiSight in somewhat unique. For instance, some myopia control contact lenses are rigid, while MiSight lenses are soft, making them more comfortable and easy to wear. MiSight lenses are also disposable, which greatly reduces concerns of hygiene, infection, and proper lens care for younger children.
Some treatments, like Ortho-K, take a few days to produce full results. MiSight lenses may take some getting used to, but they produce clear vision immediately.
The Differences Between Ortho-K & MiSight
Speaking of Ortho-K, let's talk about it and how it differs from MiSight.
Ortho-K or orthokeratology is a contact lens-based method of myopia control that works through overnight wear to produce clear vision during the day.
Because these lenses are rigid, some kids find them to be uncomfortable, even while sleeping. It also can take a few days for the corneas to start maintaining the shape of the lenses throughout the day. This treatment is reversible and does not permanently change the cornea. If the child stops wearing their Ortho-k lenses, their corneas will revert back to their original shape.
Finally, Ortho-K lenses need to be custom-made and are generally only replaced on an annual basis. As a result, they require a high degree of care, maintenance, and cleaning to prevent infection and prolong their usefulness. For some children, this may not be the most logical or cost-effective option.
Choosing MiSight for Your Child
MiSight uses some of the latest research into eye development to slow myopia in children. There are several methods of myopia control available today, most of which have proven to be very effective. Your doctor will be able to help you determine which method is best for your child and their unique needs.